Top Six Solutions For Your Small Space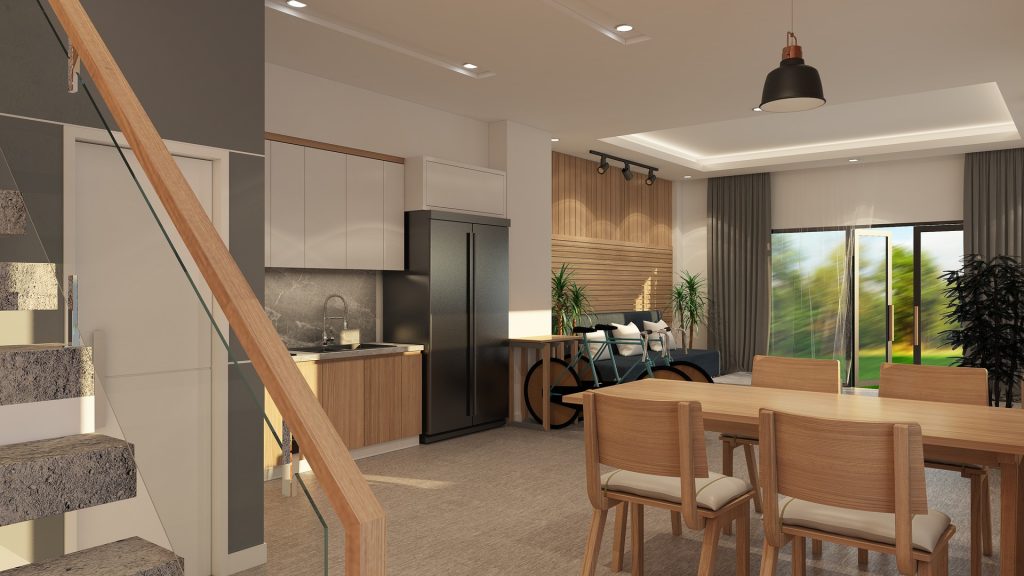 Got a small room? Not sure what to do with it? Wish it was just something … more? Well, don't bolt for the sledge hammer just yet. There are solutions very well within your reach that will take little to no construction. Follow us down the online rabbit hole of ways you can make a big impact on your tiny room.
Look Up
The best trick in the book: draw the eyes up! This can be done in a few, easy ways. The first is to turn your ceiling into your very own Sistine Chapel. If you want to take your quarantine time to paint a mural on your back, power to you. But you can also go the easier route with a simple stick on wallpaper or regular paint in a simple pattern like a Chevron. Whatever you decide to do, don't be afraid of a little drama in choosing colors and prints.
Another useful way to bring the eyes upward and save on some major floor space is by adding a shelf along the walls up towards the ceiling. Not only will it attract your gaze up (creating a sense of a larger space) but it will give you storage for books, plants, and other knick-knacks. That is, if you don't already have a kitty jungle gym affixed up there.
Pull Away
Another optical illusion that tricks the brain into thinking there's more space than actually exists. Pull your furniture (couches, end tables, etc.) away from the walls. Add spacers on the floor between the furniture and the wall to keep them from sliding back every time you sit on it. But this quick trip takes barely any effort and makes your room feel much larger.
Top To Bottom
If you've got windows, regardless of their size, cover them with curtains from floor to ceiling. This elongated line, again, tricks the brain into thinking you're in a bigger space. Included in this choice is a chance to add decorative flair, and a little boost to your energy efficiency. Blackout curtains will close out all light, for all those daytime Netflix and Chill sessions, and also help retain heat/air.
Big And Bold
Statement pieces, like furniture and artwork, have been popular for the last year or so. While you can most definitely utilize a large format in decorating, if you've found a striking wallpaper or audacious color that you kind of really love, don't give it one accent wall. Go big or go home and spread that love around the whole entire room.
Get Clever
Storage is a must in any room. When it comes to your storage solutions, work smarter not harder. If you've got the budget to build in some recessed storage like knee drawers, bookcases, or a window seat complete with storage underneath the bench, then take advantage of this smaller scale remodel. Otherwise, jump on the current trend in furniture; multipurpose. Small bedroom? Find a loft bed set-up that houses a desk and some drawer space for clothing underneath. Tiny home office? Choose a desk that folds down from the wall, and when tucked away becomes a nice set of cabinets/drawers.
Banish Clutter
While there is a growing trend for personal, eclectic expression, this doesn't mean go ballistic with your knick-knacks. You don't have to succumb to absolute minimalism, but carefully curate an aesthetic that is both an extension of your personality without being too cluttered. The general rule is no objects smaller than a cantaloupe. If you've got a vanity, desk, or other counter space, contain the smaller objects you need access to with trays, bins, and baskets. They keep the space looking cleaner and like an intentional space for small items like lipstick, pens, or utensils to be kept.